EU citizens in UK look for security
19 March 2017, 7:47:11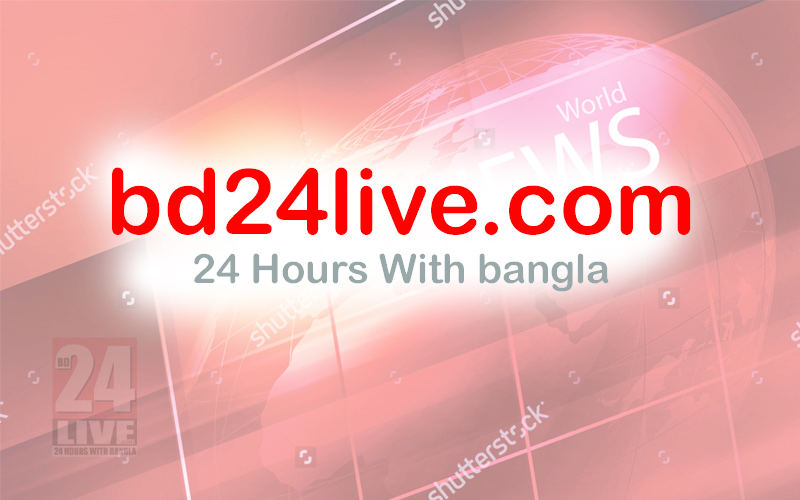 International Desk:Sam Schwarzkopf, a German neuroscientist at University College London, was startled to get a letter from the British government telling him that his application for permanent residence had been cancelled and he should be ready to leave the UK.
As a European Union citizen, he is legally entitled to live in Britain, and last year's decision by UK voters to leave the 28-nation bloc has not changed that. But he is one of hundreds of thousands of Europeans battling British bureaucracy to confirm their legal status — and sometimes discovering that the process only increases their uncertainty.
Schwarzkopf, who has lived in the U.K.
Since 2009 and is married to a Briton, thought his application for a permanent resident card "would be a formality."
When he got the rejection saying he should prepare to leave, he was at first surprised, then angry.
"It's outrageous that they use statements like that, especially at a time like this," he said.
Schwarzkopf was trying to obtain a small blue card emblazoned with the logo of Britain's Home Office and the words "U.K. residence documentation."
Before last year's EU membership referendum, most people didn't even know the cards existed. Residents of EU nations can live and work across the bloc — no special visas or paperwork are needed for Europeans living in Britain.
That will change once Britain leaves the EU, after a two-year divorce process due to begin by March 31. But no one is sure exactly how.
Britain says it will end free movement and impose controls on EU immigration, but has given no details. Officials in both the U.K. and the EU say the 3 million EU citizens living in Britain — and the 1 million Britons who reside elsewhere in the bloc — should be allowed to stay. But there has not been a formal guarantee, or a decision on when the cutoff date for legal residence could be.
That leaves Europeans in Britain anxious, and gives the previously obscure residence cards new value as proof of immigrants' legal status.
The number of residence cards issued by the British government shot up sevenfold between the final quarter of 2015 and the same period in 2016. There were 240,000 applications in all of 2016 — a number that has overwhelmed the civil service, which is sitting on a backlog of 90,000 applications.
Applicants have to fill out an 85-page form and supply reams of supporting documents including pay slips, bank statements and proofs of address.
Chris Jordan from Brighton in southern England weighed the material submitted by his German wife: It came to 1 kilogram (2.2 pounds).
More than a quarter of applicants are rejected, sometimes because of simple mistakes in filling out the form. Schwarzkopf was turned down because he had sent a copy of his German passport rather than the original.
Like him, other rejected applicants have been sent government letters telling them to prepare to leave the country they call home.
Schwarzkopf said the "threatening" wording of the letters "is just really irresponsible."
Following complaints from Schwarzkopf and others, the Home Office says it has changed the wording of its refusal letters "to make clear that nobody who has the legal right to remain in the country has to leave the country." It also says it has simplified the application process.
It says "there is no requirement to register for documentation certifying permanent residence" to confirm EU nationals' status — but that hasn't slowed the tide of applications.
Critics accuse the British government of acting with insensitivity — or even hostility — to long-time residents.
"The goalposts have been moved retrospectively," Liberal Democrat politician Sarah Ludford said in the House of Lords earlier this month. "People are being asked to document every movement in their lives."
Some applicants have fallen foul of a requirement that people who are not employed or looking for work, such as students and full-time parents, must prove that that they had "comprehensive sickness insurance" while living in Britain.
This has come as a shock to many, since Britain's National Health Service provides free care to all residents, paid for from taxation. EU countries also have agreements that guarantee citizens can get medical treatment in other member states.
Oxford University PhD student Dora-Olivia Vicol said she spent weeks trying to get a document from her homeland, Romania, to prove she had health coverage.
"I felt like I was going to fall through the cracks," she said.
"I had to scramble for papers and trace back my steps and try to find my paper trail," said Vicol, an anthropologist whose area of study is, ironically, migration. "(It was) like I had to authenticate myself and claim this right to be here."
Unauthorized use of news, image, information, etc published by BD24Live.com is punishable by copyright law. Appropriate legal steps will be taken by the management against any person or body that infringes those laws.
Editor In Chief: Amirul Islam
House#35/10, Road#11, Sekhertek, Dhaka 1207
Email: [email protected]
Phone: 02-58157744
District Desk: 01552592502
News Desk: 09678677191
News Editor: 09678677190
Email: [email protected]