Kotha Koiyo Na:
The song was first heard in the voice of Hashim Mahmud a few days ago. Instantly it went viral on social media. Then Coke Studio Bangla brought new music again 'Dekha Na Dile Bandhu Katha Kaiyo Na'. And listening to more songs with this song, the question came to mind, why is Bengali so thirsty for 'dekha'?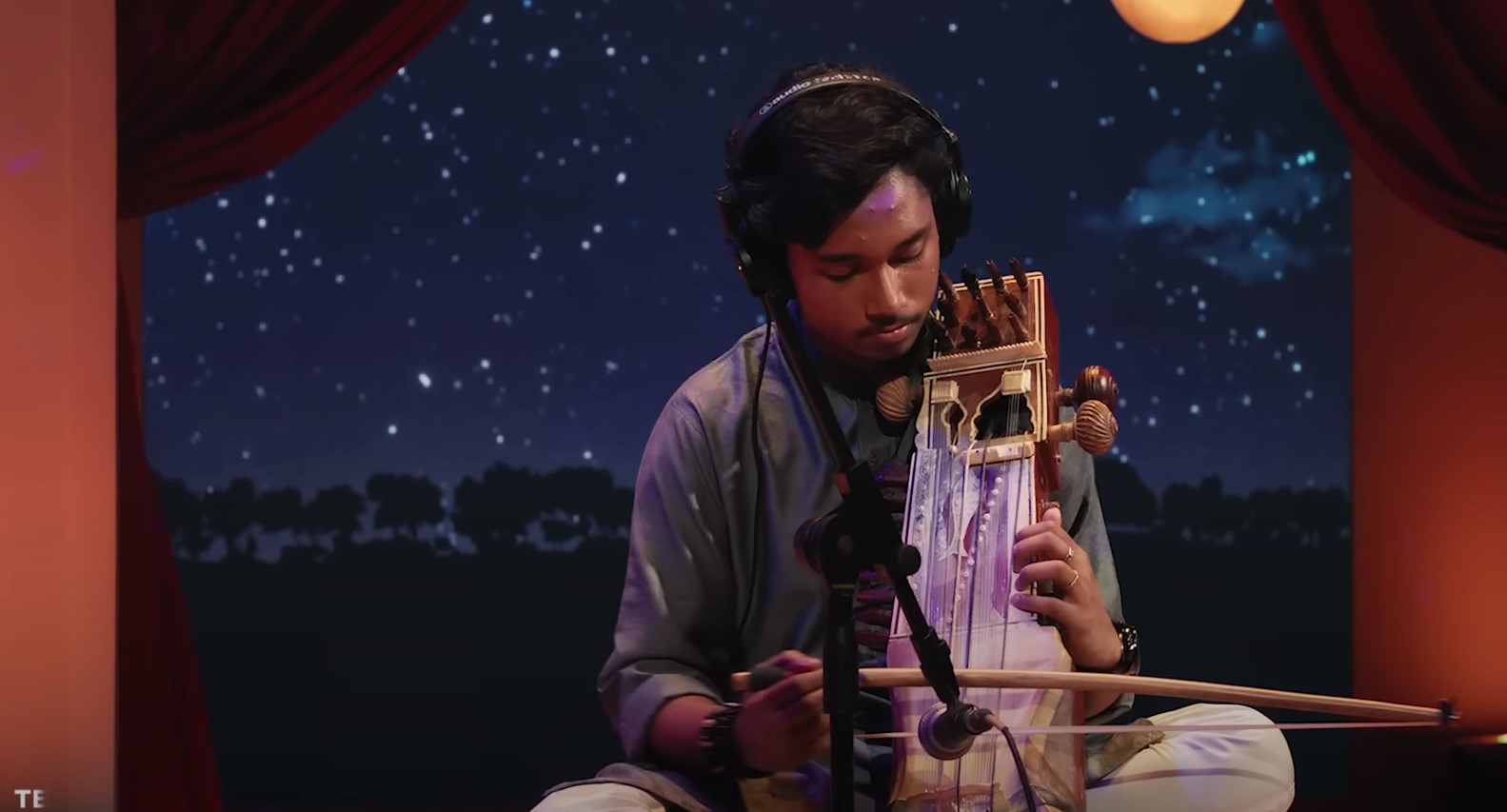 KothaKoiyoNa is the sound of two hearts having a conversation – one is written by the modern urban poet Hashim Mahmud, while the other is an excerpt from the ancient folk ballad – Maimansingha Gitika – known as the Eastern Bengal Ballads in English, it is a collection of folk ballads from Mymensingh in Bangladesh. Shiblu and Aleya Begum take turns in singing, like exchanging dialogues where the modern urban folk lyrics finds answers from the traditional voices rooted in earthen Bangla folk ballad of Maimansingha Gitika.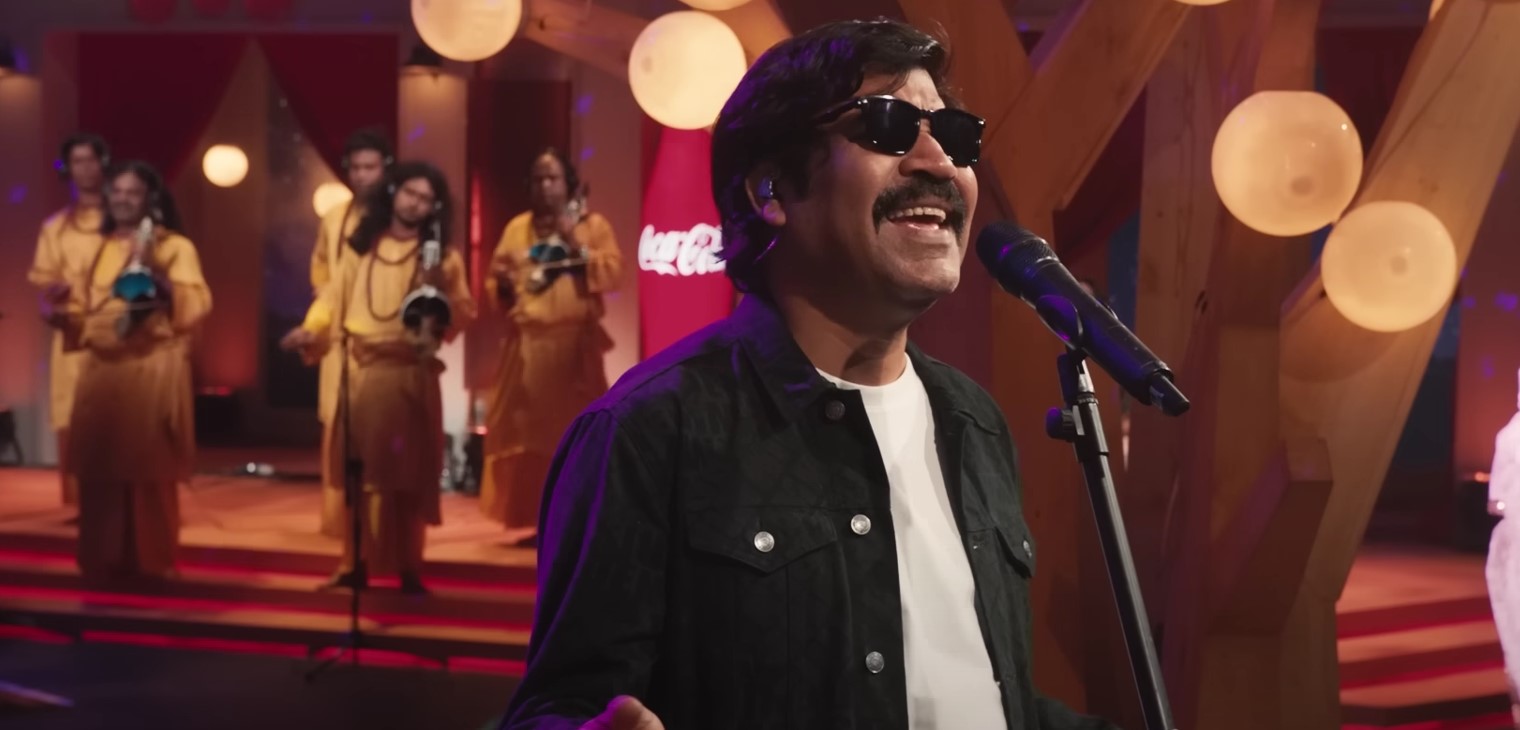 The duality of the song is not limited to the lyrics alone, but goes on to the composition of the music too. The eclectic music producer Emon Chowdhury has left no stone unturned when it came to using Bangladeshi wind and stringed instruments for this song. Starting with the leaf-flute in the beginning to the grand orchestration of the Sarinda and Mymensingh Geetika chorus in the end, he has juxtaposed the Bangladeshi traditional sound of east with the modern instruments of the west. Creating a #RealMagic musical where everything is in a conversation with one other.
Season produced & curated by Shayan Chowdhury Arnob
Music Composed and Produced by @emonchowdhury5574
Dekha Na Dile Written by Hashim Mahmod
Baro Mashe Baro Ful Re Collected by Mymensingh Geetika
Mixed and Mastered by Shafiq (M Records Studios)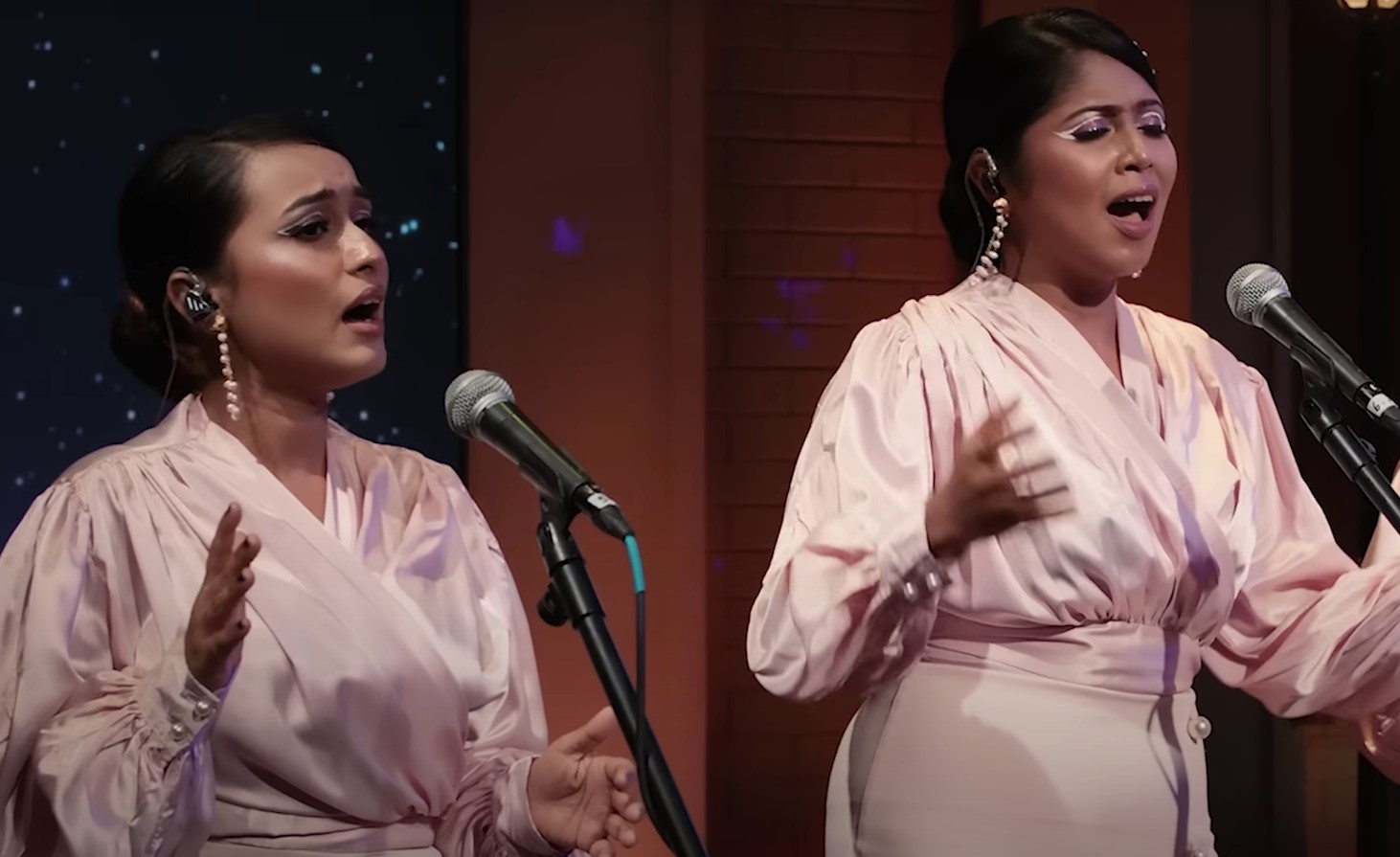 ARTISTS
Arfan Mredha Shiblu: Vocals
Aleya Begum: Vocals
Emon Chowdhury: Sitar & Mandolin
Mithun Chakra: Drums & Percussion (Rhythm Arrangement)
Geet Team: Sumi Sarker, Safiya, Asma Sarkar, Lata Dewan, Shanaj Sarkar
Choir: Antora Mondal, Momo, Claris
Sumon: Flute
Golam Rabbani: Patar Bashi
Xonex: Piano/keys
Resalat Rasheed: Bass
Shuvro: Electric Guitar
Tomal: Acoustic Guitar
Bashi Mohan: Dholki
Avijit Chakraborty: Dholok
Kasem: Dhak
Sajol, Akash: Dhol
Shibu: Dogor
Raju: Mandira
Roop Kumar: Duggi
Shujon Dewan, Afsana Akter, Polash Dewan, Innema Roshni: Violin
Tanvir Tori: Cello
Shounak Debnath Wreek: Sarangi
Delowar, Sohrab Hosen, Manik, Roshid, Porosh: Sarinda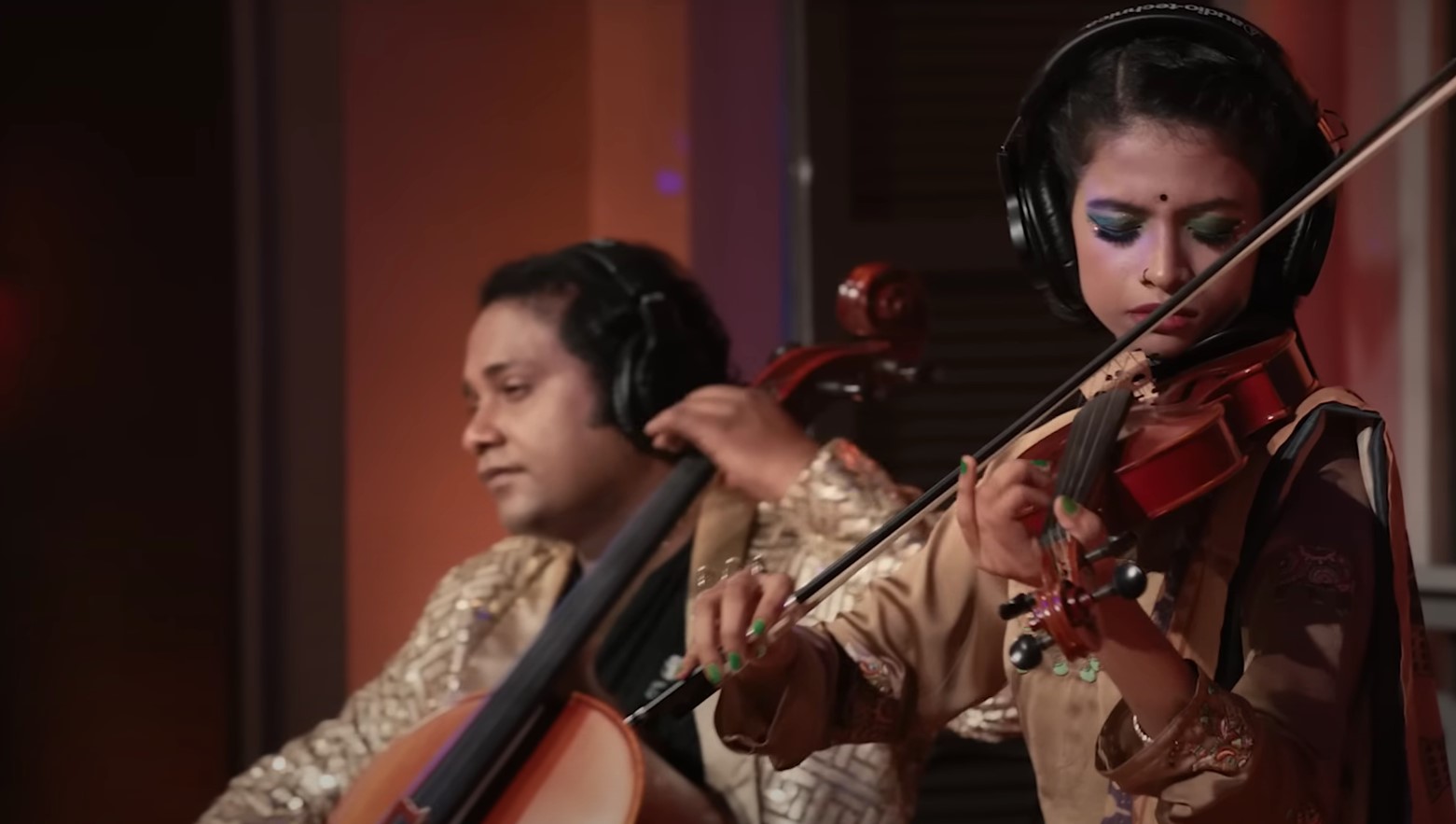 CREATIVE AGENCY: GREY ADVERTISING BANGLADESH LTD.
Creative Producer: Syed Gousul Alam Shaon
Project Lead: Jihad Bin Tahzeeb
Creative Lead: Mehedi Hasan Ansari & Jaiyyanul Huq
Strategy Lead: Bitop Das Gupta
Art Lead: Ahsan Ullah
Project Supervisor: Martuza Jalal Antick
Art Supervisor: Mijan Islam
Servicing & Digital: Farsina Rahman
Art: Alefun Naher, Al Nasir
Copywriter: Kazuki Kunimoto
Planning: Naimul Hoque, Nakibur Rahman
SOUND SQUAD
Live Audio Engineer: Zakir Hussain
Recording Engineer: Victor Tiash Das
Monitor & System Engineer: Shafayat Faisal Nahid
Assistant: Jamal Hossain, Atikul islam
Recording Assistant: Ifte Khairul Alam (Shuvo)
Head of Audio: Faizan Rashid Ahmad (Buno)
Voiceover: Armeen Musa
M Records & NoiZEMiNE Team:
Record Producer and Development: Farzana Ieasmin
Audio Production Management: Sujon Dev Nath
Musician Sourcing and Research: Shahidul Manik
Recordist: Sumon, Xonex, Shofiq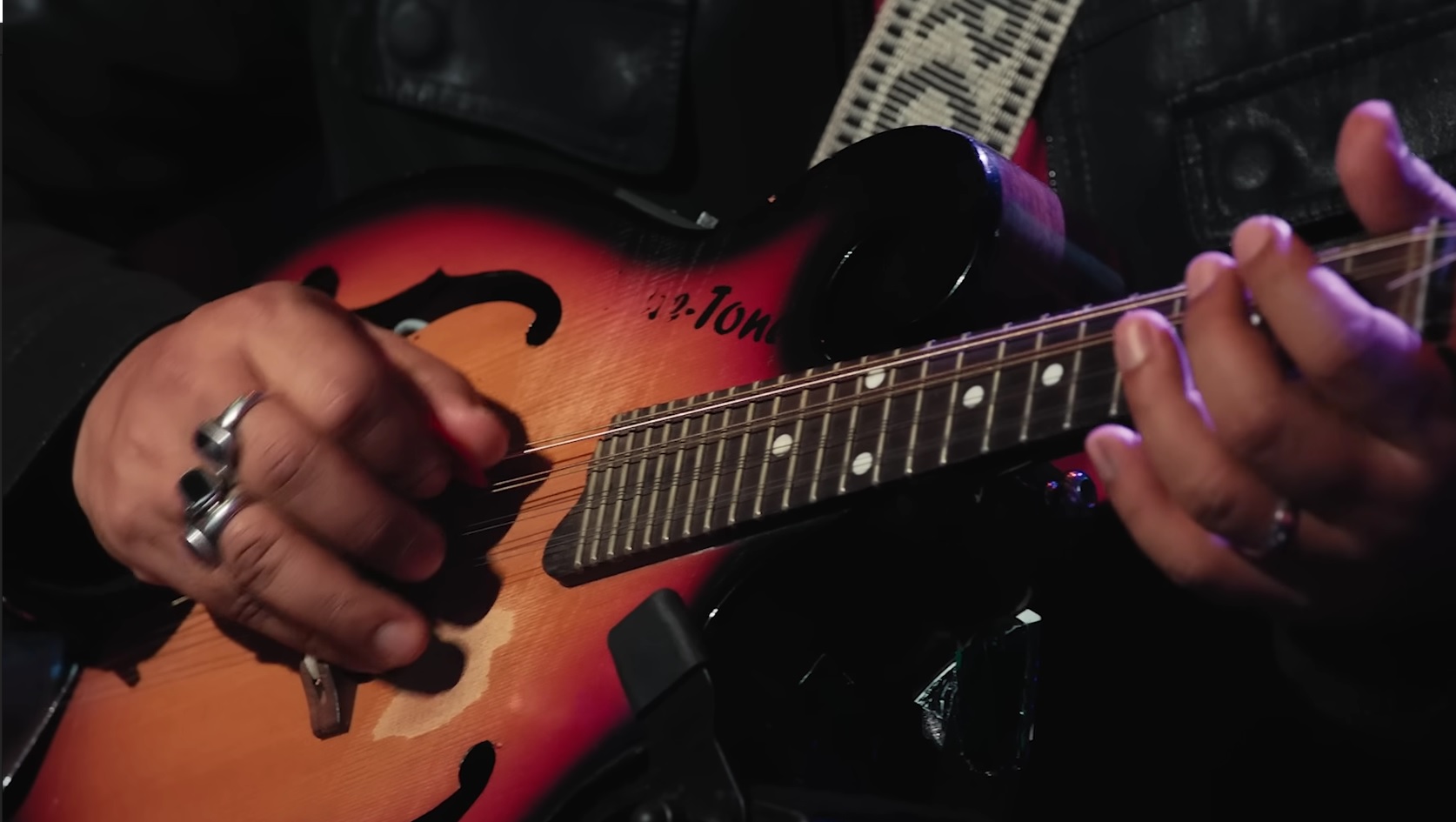 PROJECT COORDINATION
Project Coordinator & Co-Producer: Shamsur Rahman Alvi
Artist Manager: Amit Pramanik
Background research: Gowtam K Shuvo
Copyright Co-ordination: Zooel Morshed (ZM Studio)
VIDEO PRODUCTION: DOPE PRODUCTIONS PVT. LTD.
Director: Krishnendu Chattopadhyay
Director of Photography: Kamrul H. Khosru
Co-Producer: Rumel Chowdhury
Assistant Producer: Shibbir Ahmed Shawon
Line Producer: Sobahan Naim
Asst. Line Producer: Zannatul Zaman Eshi, Tamjid Tonmoy
Cinematographers: Ishtiaque Hossain Pablo, Abdul Mamun, Shohag Chowdhury, Tanveer Ahmed Shovon, Anik Rahman
Team Co-ordinator: Qazi Rahat
Chief Assistant Director: Azmery Kowsser Tushi
Assistant Directors: Will Hridoy, Tawfiq Taaseen
Set Designer: Shadab Zafar
Art Director: Shihab Nurun Nabi
On Set Art Director: MD Fajle Rabby, MD Saiful Islam
Artist Appearance Team (Costume, Styling, Hair & Makeup): Nuzhat Khan, Didarul Dipu, Nusrat Srabony)
Artist Co-ordinator: Troyee Islam, P. Joana
Light Designer: Shailesh Kalwar, Ridwan Ahmed
Editor: Sazal Alok
Asst. Editor: Abu Ihsan Rafi
Grade: Vayshak Shiva
Post-production Supervisor: Nazmul Ibne Azam
Online Switching Team: Sharafat Prithu, Drohi R, Sinjoy Saha. (Ecube Inc.) & Rudro Tahsinn
Event team: Communicators
WARDROBE
MV (Shiblu): Rise
MV (Aleya): Sumaya Khan Couture
Modern Choir: Mukta
HouseBand: KlubHaus
Makeover: Makeover finesse by Farhana Chaity
CGI: Studio Titok (Asm Kawsar, A.K. Azad Nobel, Md. Shahenur Alam, Rafayat Hossain Rezvy, Md. Al-Amin)
TV Media Partner: Deepto Television (Kazi Media Limited)
Telco Partner: Grameenphone
Audio Streaming Partner: Spotify
Digital Distribution partner: Qinetic Music
Subtitle: Srabanti Datta
Subtitler: Anupam Ghagra
Photographer: Zia Uddin, Raw Xposure
Kotha Koiyo Na Song Lyrics In Bengali :
বারো মাসে বারো ফুল রে
ফুইট্টা থাকে ডালে রে,
এই পন্থে আইসে নাগর
পড়তি সন্ধ্যা কালে রে,
দেখিতে সোনার নাগর গো
চান্দেরও সমান।
ফুল ফুটেছে গন্ধে সারা মন
ফুল ফুটেছে গন্ধে সারা মন,
তুমি আমার কত যে আপন
দেখা না দিলে বন্ধু
কথা কইয়ো না,
দেখা না দিলে বন্ধু
কথা কইয়ো না।
বারো মাসে বারো ফুল রে
ফুইট্টা থাকে ডালে রে,
এই পন্থে আইসে নাগর
পড়তি সন্ধ্যা কালে রে,
কোন বা দেশে থাকে ভোমরা
কোন বাগানে বসে,
কোন বা ফুলের মধু খাইতে
উইড়া উইড়া আসে,
দেখিতে সোনার নাগর গো
চান্দেরও সমান,
দেখিতে সোনার নাগর গো
চান্দেরও সমান।
হাউশের পিরিতি করিলাম আমি
প্রেমই জীবন প্রেমই মরণ,
এই তো জানি।
পাখি উড়ে গেলে তার
ডানাতে কি ভয়,
উড়ে উড়ে যাচ্ছে সবাই
বেদনারই ক্ষয়।
দেখা না দিলে বন্ধু
কথা কইয়ো না,
দেখা না দিলে বন্ধু
কথা কইয়ো না।
ফুল ফুটেছে গন্ধে সারা মন
ফুল ফুটেছে গন্ধে সারা মন,
তুমি আমার কত যে আপন
দেখা না দিলে বন্ধু
কথা কইয়ো না,
দেখা না দিলে বন্ধু
কথা কইয়ো না।
বারো মাসে বারো ফুল রে
ফুইট্টা থাকে ডালে রে,
এই পন্থে আইসে নাগর
পড়তি সন্ধ্যা কালে রে,
কোন বা দেশে থাকে ভোমরা
কোন বাগানে বসে,
কোন বা ফুলের মধু খাইতে
উইড়া উইড়া আসে,
দেখিতে সোনার নাগর গো
চান্দেরও সমান,
দেখিতে সোনার নাগর গো
চান্দেরও সমান।
দেখা না দিলে বন্ধু কথা কইয়ো না (Kotha Koiyo Na) লিরিক্স :
Baro mase baro phul re
Fuitya thake daale re
Ei ponthe aisey nagor
Porti sondhya kaale re
Dekhite sonar nagor go
Chandero soman
Ful futeche gondhe sara mon
Tumi amar koto je apon
Dekha na dile bondhu kotha koiyo na
Baro mase baro phul re
Fuitya thake daale re
Ei ponthe aisey nagor
Porti sondhya kaale re
Kon ba deshe thake bhomra
Kon bagane bose
Kon ba phuler modhu khaite
Uirya uirya ashe
Dekhite sonar nagor go
Chandero soman
Hausher piriti korilam ami
Premi jibon premi moron
Ei toh jani na
Pakhi ure gele taar
Danate ki bhoy
Ure ure jacche sobai bedonari khoy
Dekha na dile bondhu katha koiyo na